ELEKS Software Engineering and Development Office is looking for a Middle .NET with WPF in Argentina
ABOUT CLIENT
Our client is the highest-value provider of stage lighting services and technical expertise in the global marketplace.
ABOUT PROJECT
Our current project involves the development of a mobile app specifically designed for technicians, with the primary goal of streamlining their day-to-day work. Among its features, the app enables request management, internal communication, payment processing, scheduling, and internal documentation management in one easy-to-use platform.
REQUIREMENTS
Experience with .NET Core, ASP.NET
At least 1 year with WPF
Experience with WebAPI, MSSQL
Experience with Ideablade DevForce (Entity Framework – DB First, Code First)
Experience SignalR
MAIN RESPONSIBILITIES
Develop solutions and algorithms according to technical specifications or other requirements documentation; use standard algorithms in the applicable cases
Write program code according to the defined application architecture
Possess knowledge of software development methodologies (Waterfall, Agile, etc.)
Structure and format the source code, comment and mark up the code, as well as name variables, functions, classes, data structures, and files according to the company conventions and industry best practices
Implement code refactoring and optimization methods. Post-refactoring and optimization result in the collective knowledge base as the best practices
Modify existing software code and test its availability. Analyze software code compliance with readability and performance standards
Use version control systems to track code optimization progress, as well as to merge or split code entities. Commit changes according to version control rules
Perform analysis, verification, and debugging of the software code at the level of application units
Develop procedures to test code availability, collect diagnostic data, generate test data sets with desired characteristics; examine the required software characteristics, etc.
Reproduce defects logged in the defect database, establish their causes, and modify code to eliminate defects
Determine software product compliance with the technical requirements
Collect and analyze results of software tests. Deliver correct interpretation of diagnostic data; analyze the significance of the obtained software characteristics; can document test results. Assess software product availability
Develop, document, and edit programming interfaces, software modules, and components assembling procedures, software deployment, and update procedures as well as data migration and transformation (conversion) procedures
Assemble software modules and components into software products; connect software products to the external environment. Test availability of software product versions
Analyze variants of software requirements implementation; evaluate their time consumption and workload. Conduct assessment and justification of the solutions recommended for software requirements implementation
Approve technical requirements for software with stakeholders. Evaluate and justify terms of task completion. Assign tasks to developers, and monitor task implementation. Provide training on the project
Have valid competence-related certifications
Participate in conducting internal staff testing ("matrix"), organization of lectures, seminars, developers' talks, knowledge-sharing sessions, and other forms of training for developers
Participate in conducting external training (Academies) for students and staff from regional offices etc.
What will you get with ELEKS
Above average compensation and competitive Social package
Close cooperation with a customer
Business trips
Challenging tasks
Competence development
Ability to influence project technologies
Projects from scratch
Team of professionals
Dynamic environment with low level of bureaucracy
Medical insurance
ELEKS is a custom software development company. We deliver value to our clients, thanks to our expertise and experience gained from working as a software innovation partner since 1991.
Our 2000+ professionals located in the Delivery Centers across Eastern Europe and sales offices in Europe and North America, provide our clients with a full range of software engineering services. These include product development, QA, R&D, design, technology consulting and dedicated teams.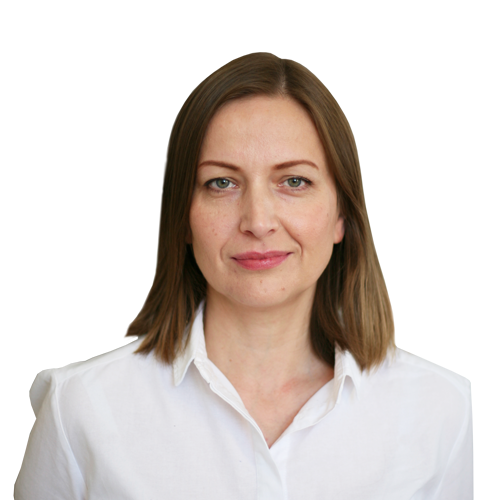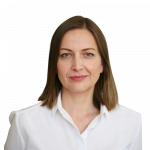 Tetyana Slyusarchuk
Recruiter Contacts
Apply via Linkedin